Holy crap Ontario. It's happening again. We are in Ontario. For reals.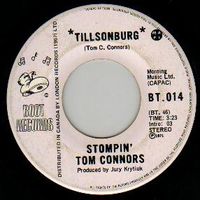 There will be a rare intimate and loudish (the way we like it) club appearance for the rock fans of Tillsonburg Ontario and surrounds. We don't care what Stompin' Tom says. Our backs are just fine when we hear that word. You folks over in London. That is pretty close and we will rock it worth your while. June 16th at Sammy Krenshaw's 
ourevent.ca/event/odds/
Next up is a family friendly affair at the Burlington Sound of Music Festival. Sunday June 18th. We're on the TD stage at 2:15pm and then racing over to be Steven Page's band on the OLG Stage at 3:45pm. That will be a glorious afternoon in Spencer Smith Park 
soundofmusic.ca/schedule/
Burlington is close to a lot of places so we hope some of you folks in the GTA, Hamilton or the Niagara region can get there.